Tärnaby Customs Clearance Office
Office address: Blå vägen 32
Telephone
+46 771 520 520 (8.00-16.30, general enquiries on customs matters)
+46 954 224 50 (at all other times)
Office hours
Monday-Friday 8.00-21.00
Saturday 8.00-15.00
Sunday 15.00-21.00
The Customs office in Tärnaby is closed on New Year's Day, Good Friday, Holy Saturday, Easter Day, 1 May, Whitsun Eve, Whit Sunday, Christmas Eve, Christmas Day, Boxing Day and New Year's Eve.

On Epiphany (6 January) and the Swedish National Day (6 June) the Customs office is open according to the office hours above, despending on the day of the week on which the holiday falls. On Midsummer's Eve the office is open 8.00-21.00, and on Midsummer Day 8.00-15.00.
GPS coordinates
WGS 84 (lat, long): N 65° 42.615', E 15° 14.885'
WGS 84 decimal degrees (lat, long): 65.71025, 15.24809
RT90: 7290018, 1474432
SWEREF99:7287637, 511388
Report the goods – otherwise you are committing a crime!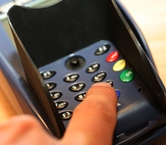 Card payments
Swedish Customs continuously works to reduce the handling of cash at our clearance offices. All customs clearance offices have card machines, and we prefer that you pay your charges by card.
We accept most debit and credit cards issued by banks. However, we do not accept American Express or Diners Card.
What is updated: Quality assured