Idre Customs Clearance Office
Office address:
Foskrosvägen 1
The Customs office performs clearance of goods to and from Norway and clearance of ATA Carnets for border-crossing traffic.
Mail
Tullverket, Box 12, 797 71 Idre
Office hours
Thursdays 13.00-18.00
To clear goods at other hours, you may contact us to book an appointment.
Book an appointment
Thursdays 13.00-18.00: Telephone No +46 253 200 31
Other hours: Telephone No +46 31 63 38 00
GPS coordinates
WGS 84 (lat, long): N 61° 51.466', E 12° 42.757'
WGS 84 decimal degrees (lat, long): 61.85777, 12.71262
RT90: 6864328, 1337250
SWEREF99: 6860455, 379653
Report the goods – otherwise you are committing a crime!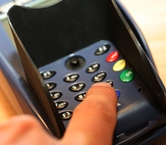 Card payments
Swedish Customs continuously works to reduce the handling of cash at our clearance offices. All customs clearance offices have card machines, and we prefer that you pay your charges by card.
We accept most debit and credit cards issued by banks. However, we do not accept American Express or Diners Card.
What is updated: Linguistic adjustment