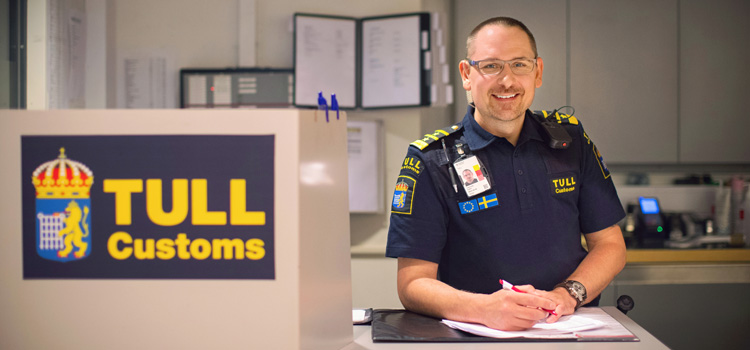 Swedish Customs monitor and control the flow of goods in and out of Sweden. We ensure that the correct customs duties, taxes and other charges are paid and that rules on import and export restrictions are followed. We are a control authority that often acts on behalf of another authority
In short, our activities involve collecting customs duties and controlling the flow of goods. Our job is to ensure that the right customs duties, VAT and other taxes are collected, and to prevent illegal goods from entering our country. Whereas the rules are often the responsibility of another authority, our job is to ensure they are followed.
Our work should contribute to fulfilling this mission in accordance with the instructions for Swedish Customs and the appropriation directions.
Organisation number: 202100-0969
VAT registration number: SE202100096901