Arlanda Customs Clearance Office
Office address: Kabinvägen 5, Arlanda Airport

Telephone
+46 771 520 520 (8.00-16.30, general enquiries on customs matters)
+46 8 456 65 60 (at all other times)
Office hours
24 hours a day, 7 days a week
Please note:
Outside normal working hours (Monday-Friday 8.00-16.00, excluding public holidays) the only goods that will be cleared for import are goods that cannot be stored, such as live animals, plants, fruit and vegetables.
The same limitations apply after 12.00 on the Thursday before Easter (Maundy Thursday) and the day before All Saints Day, after 12.00 on Twelfth Night and Walpurgis Eve when they fall on a weekday, and after 12.00 on 23 December when it falls on a Friday.
Holy Saturday, Whitsun Eve, Midsummer's Eve, Christmas Eve and New Year's Eve are treated as public holidays.
Driving directions to Arlanda Clearance Office
Exit the E4, following the signs for Arlanda Airport. Follow road 273 towards Norrtälje/Almunge. After about 1.5 km (1 mile), turn right towards 'Tull Customs'. After about 150 m, turn left into Kabinvägen following the sign for 'Tull Customs'.
GPS coordinates
WGS84 59°38'27.1"N 17°56'35.8"E
WGS84 DDM 59°38.451'N 17°56.596'E
WGS84 decimal (lat, lon) 59.640858, 17.943266
RT90 6615370, 1620585
SWEREF99 TM 6615094, 665909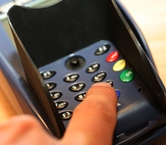 Card payments
Swedish Customs continuously works to reduce the handling of cash at our clearance offices. All customs clearance offices have card machines, and we prefer that you pay your charges by card.
We accept most debit and credit cards issued by banks. However, we do not accept American Express or Diners Card.
What is updated: Quality assured