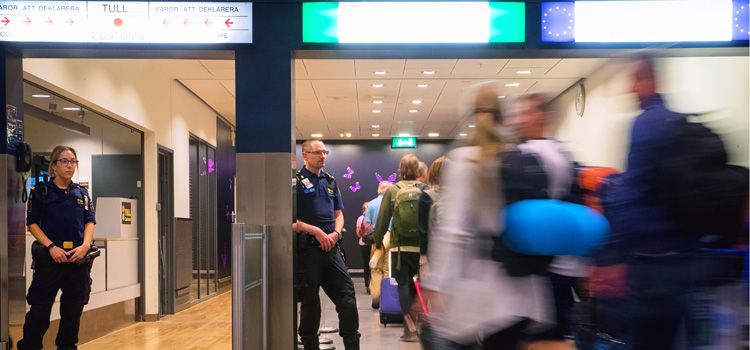 Swedish Customs is a government authority that manages the flow of goods into and out of Sweden, contributes to a safe and secure society and ensures fair competition for trade. We simplify legal trade and prevent illegal trade by offering flexible customs procedures for international trade, simple border passage for travellers and effective border protection.
During 2017 Swedish Customs
collected more than SEK 6,8 billion from customs duties, taxes and other charges
made 7,271 seizures of drugs and doping preparations
performed 70,000 physical checks (e.g. inspections of goods, vessels and passengers)
processed more than 7 million customs declarations.
Quick facts
Our Director General is Charlotte Svensson.
We have approximately 2,000 employees.
Our core activities are Managing the Trade and Law Enforcement.
We operate throughout the country, but are concentrated at border locations with large flows of goods, in particular Stockholm, Göteborg and Malmö.